How did this series of photos of old car garages come into existence? My family context made me aware of the atmospheres of these old garages. Once during a dog walk in the streets of Rieumes in Haute-Garonne, we walked by this Renault garage (see below). Its architecture and colors really appealed to me.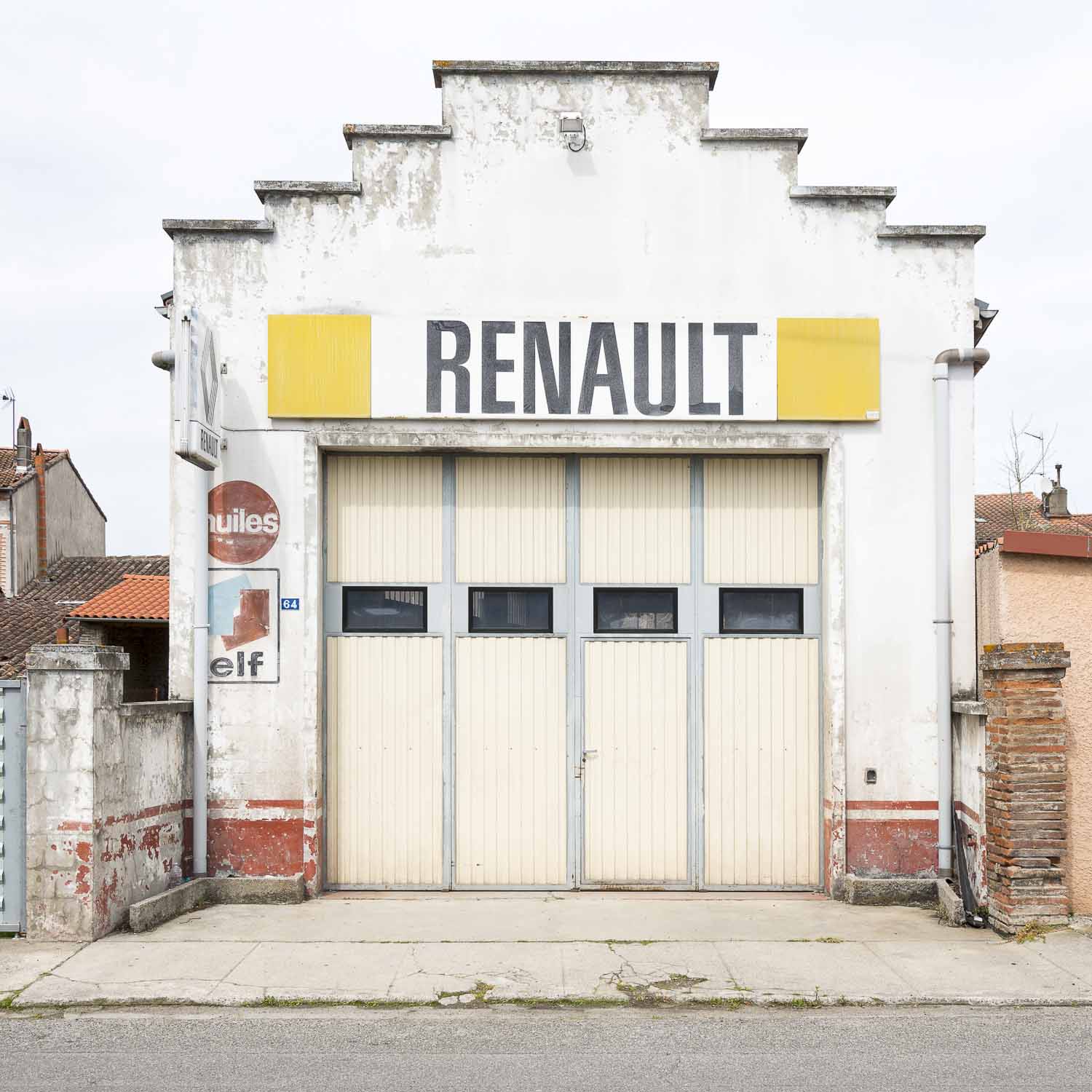 I went back a few days later to photograph it on an overcast day to have a soft light and highlight all the details of the building. From this photo was born the desire to look for these old car garages located in the heart of the towns and villages of France which resulted in this series "Garages a generation that disappears".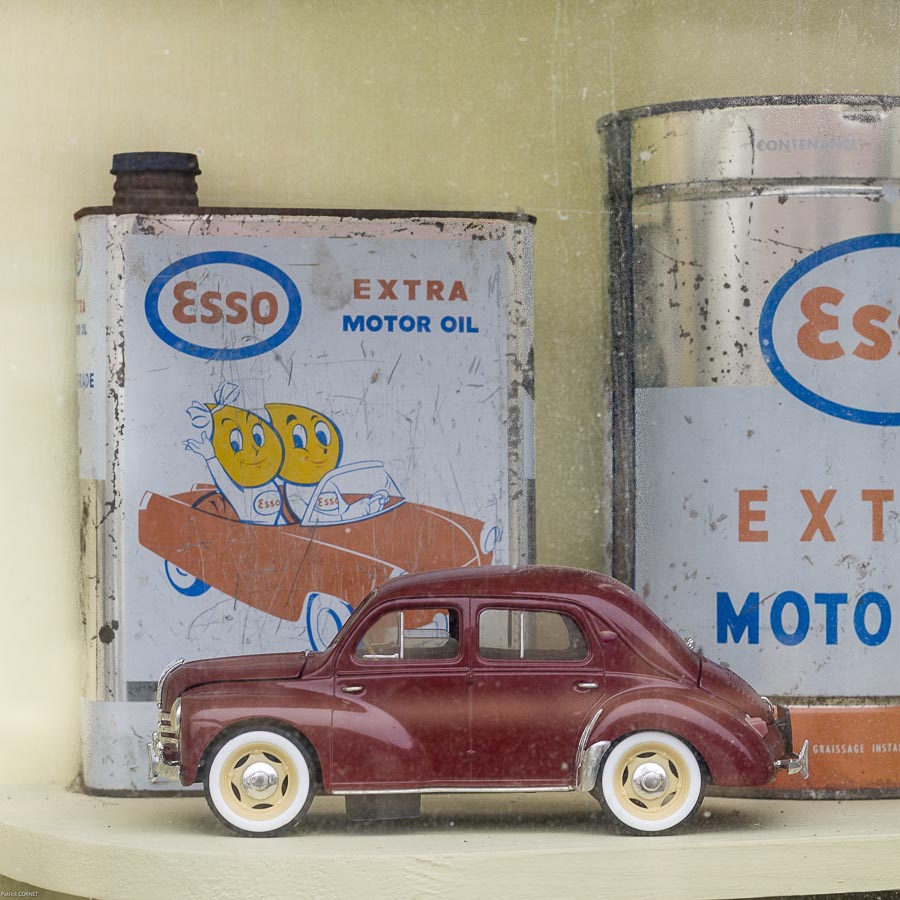 A few months later I walked in front of this garage in Ouzouer-le-Doyen (see above), village of Loir et Cher. In front of its window shop, I felt like I went back in time by half a century. On the right there are three corner shelves where oil cans of different brands are presented (see details photos above). Their condition and miniature cars make it possible to situate the time.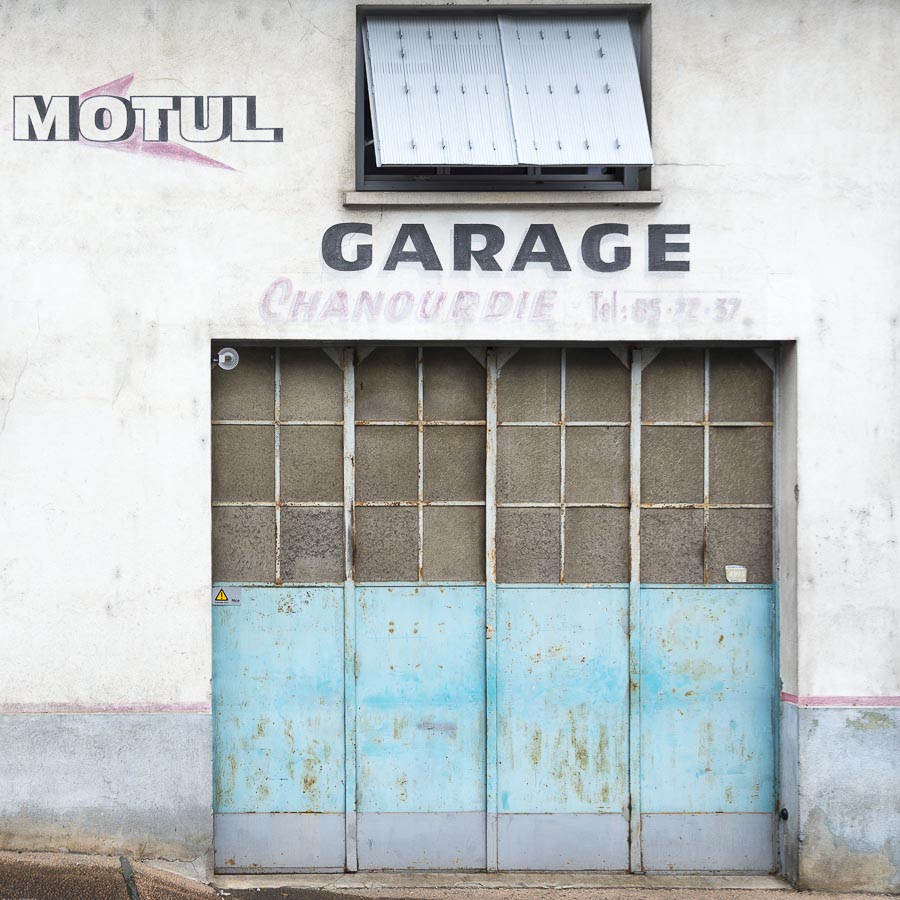 In conclusion, these photos are the latest traces of this generation of garages that are disappearing. I had a lot of fun photographing them. And I also have a lot of fun sharing these images with you.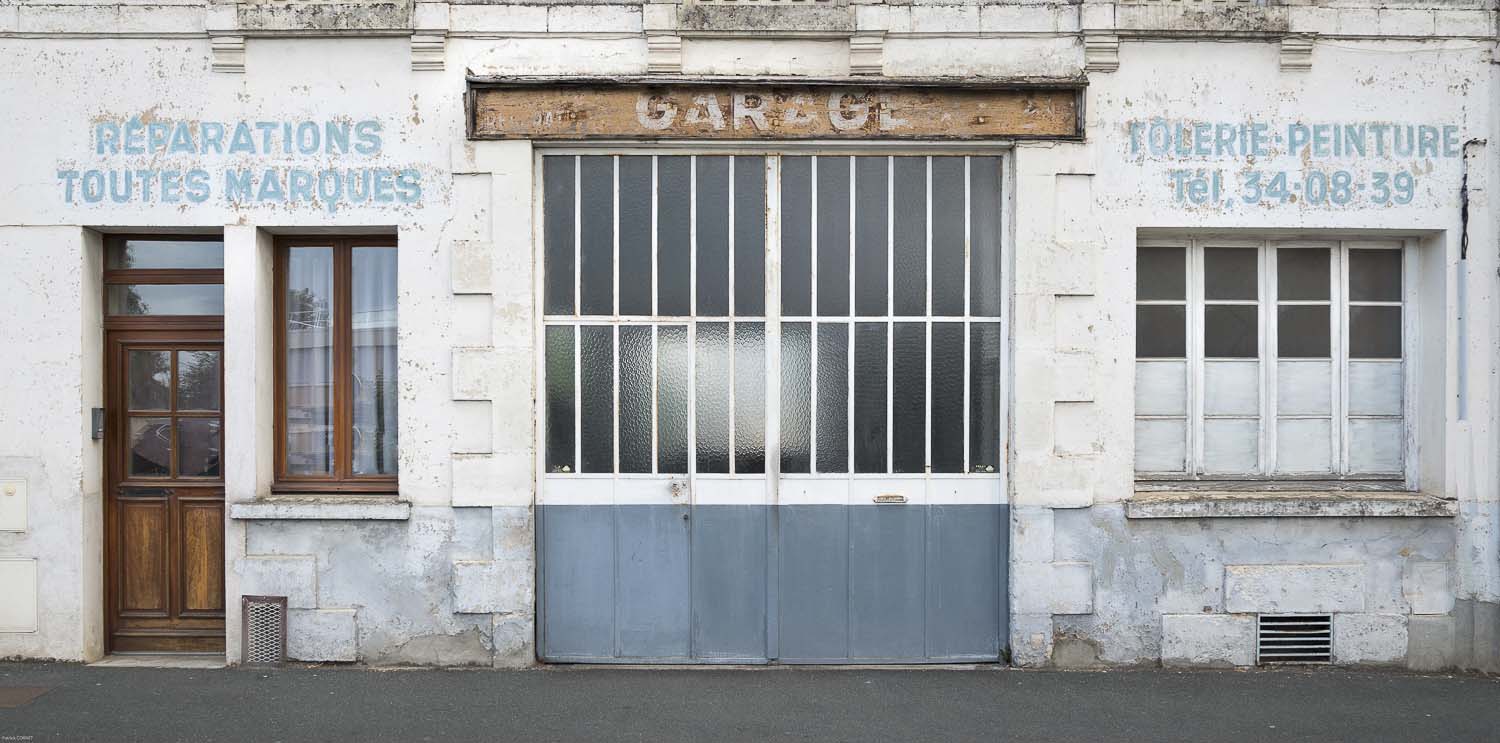 At the bottom of this article you have a frame where you can, if you want, leave a comment.
It is possible to see these photos with their caption in full screen. To do this, click on one of the photos below and then on the small rectangle at the top right.